Increase students' reading motivation while building reading skills.
The Read Side by Side Reading Program is elegantly written to meet the needs of middle-grade readers. Transfer of training is ensured through the three-part curriculum design:
Read-Aloud

,

Book Clubs

, and

Independent Reading.

✔️ 18 thematic units make up the 3-6 scope and sequence.

✔️ A child who has completed the program in sixth grade has read a total of 35 chapter books, and an unknown number of self-selected materials.

Skills covered in the program:
Fluency,

Word Study,

Vocabulary,

Speaking and listening,

Comprehension; and

Writing about reading.
🔍 Students learn to read like detectives; they use the C. I. A. (Collect-Interpret-Apply) Approach to monitor comprehension, and analyze the text.
Table of Contents:
Extended Reading

Evidence Study, 2017

Frequently Asked Questions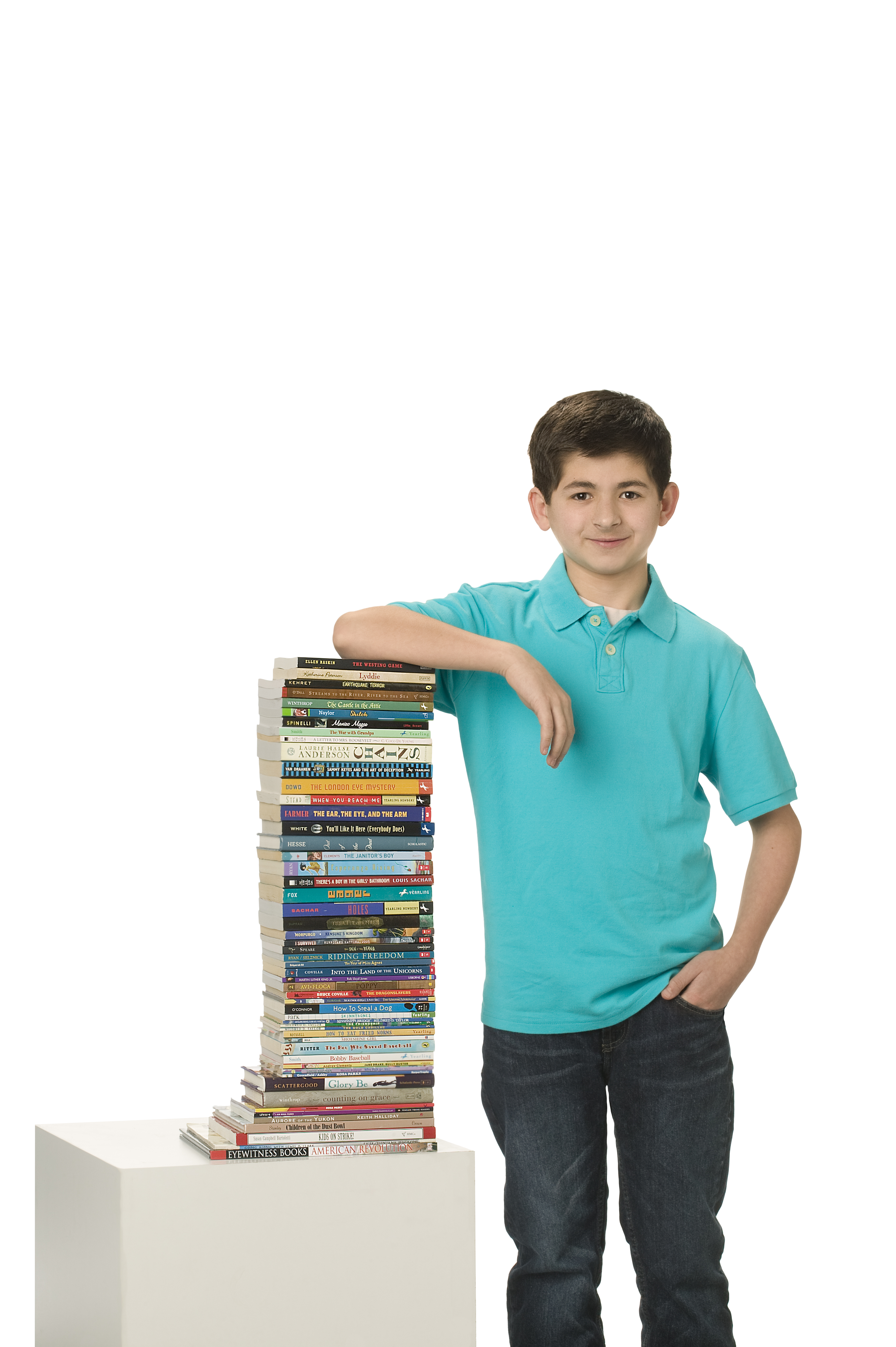 Read-Aloud
Reading aloud as part of instruction has been proven to improve comprehension, vocabulary, fluency, and motivation. "A well planned read aloud program, even for older students, can stimulate interest in books and introduce students to quality literature in various genres (Raskinski, 2003, p. 40)."
In read-aloud, the teacher models how to use reading strategies to overcome comprehension problems. Lessons combine training in inference generation and comprehension monitoring. All students, no matter their reading ability, are exposed to and gain practice with grade-level, complex text.
Students gain confidence and competence as their knowledge, vocabulary, and ability to solve text-processing problems grows. They have a triggered interest in reading due to the careful text selection that seeks to broaden students' interest in various genres, topics, and text types. Because students follow along in their own copy of the text as the teacher reads aloud, students feel a sense of pride and growing confidence each time they finish a read-aloud book with their class.
Book Clubs
Book clubs provide an opportunity for students to demonstrate independence with the skills gained during the read-aloud lessons. In book clubs, instruction is differentiated to the needs of the learner. Students are matched to a text that is either below, on, or above grade level. Running records and other assessments outlined in the Assessment and Intervention Guide, help teachers match students to a text at their instructional level.
The book club texts are have been carefully selected to match the genre, topics, and themes of the read-aloud text. As students access the background knowledge and vocabulary gained during the read-aloud, their competence and confidence grows.
Individual learning needs are met as students meet with their peers, and the teacher in whole-group, small-group, and one-on-one lessons and interventions.
Extended Reading
Each read-aloud and book club unit incorporates outside articles, primary documents, maps, and even videos to increase students' knowledge of topics and themes, and increase students' competence with informational and digital texts.
Book boxes for the classroom library provide a curated set of books to match the authors, genres, topics, and themes of each unit. Students use these book collections to explore new reading interests and establish a reading identity. For example, after reading survival stories in unit 5.1, fifth graders will likely seek out other survival books and books about natural disasters. Such titles will be found in the 5.1 book box.
Home reading kits provide yet another way to extend reading beyond the instructional day. These kits guide caregivers as they seek to support a reading routine at home.