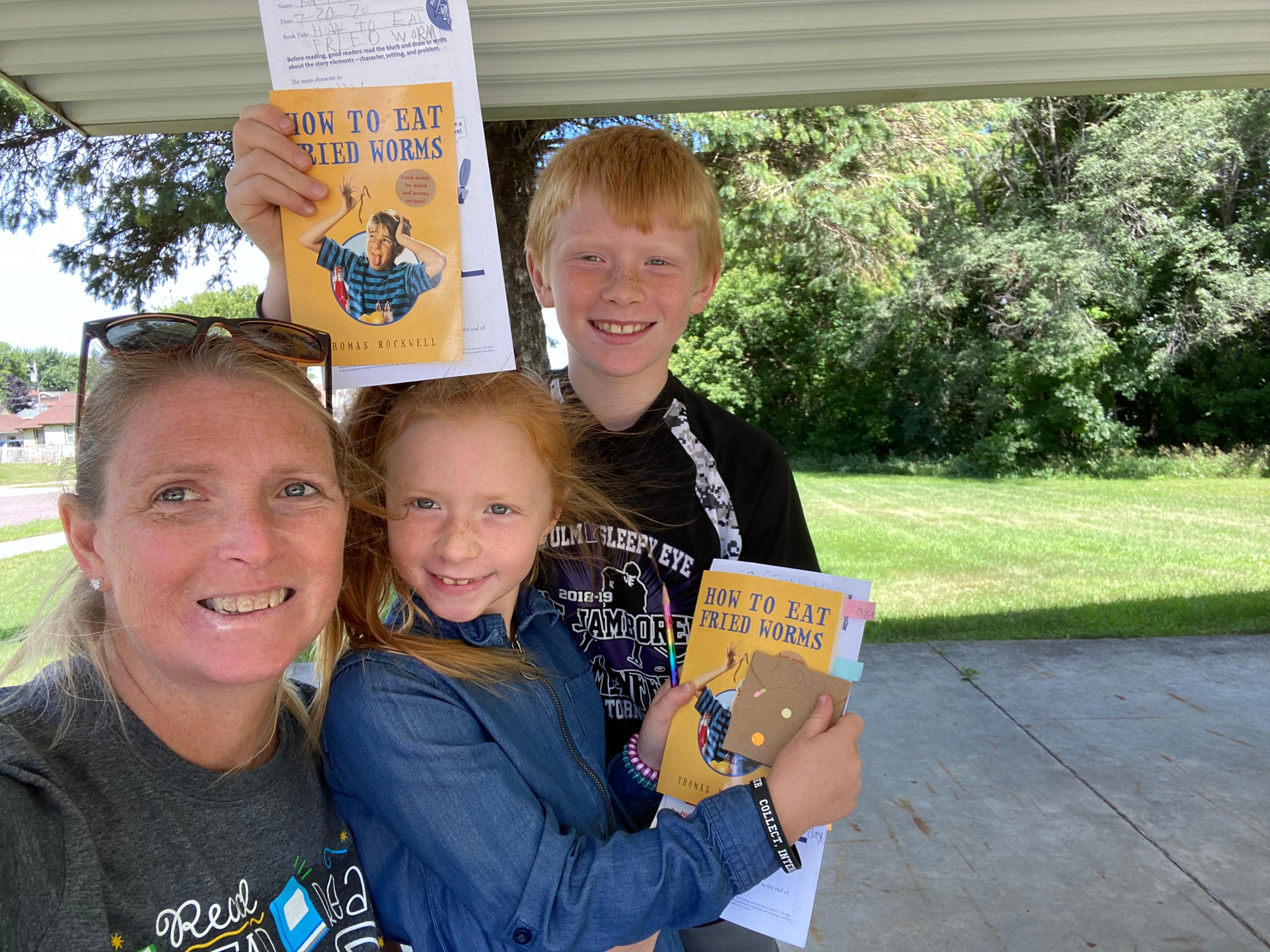 Share a love of reading while developing your child's skill and confidence as a reader.
Many parents today are unsure how to help their children learn, yet say they would be willing to spend more time on homework or other learning activities if they were given more guidance from teachers. (Source: Reading Rockets)
That's where we come in! As teachers and parents ourselves, we are here to guide you in several simple steps to improve reading at home.
We provide the tools and the tips!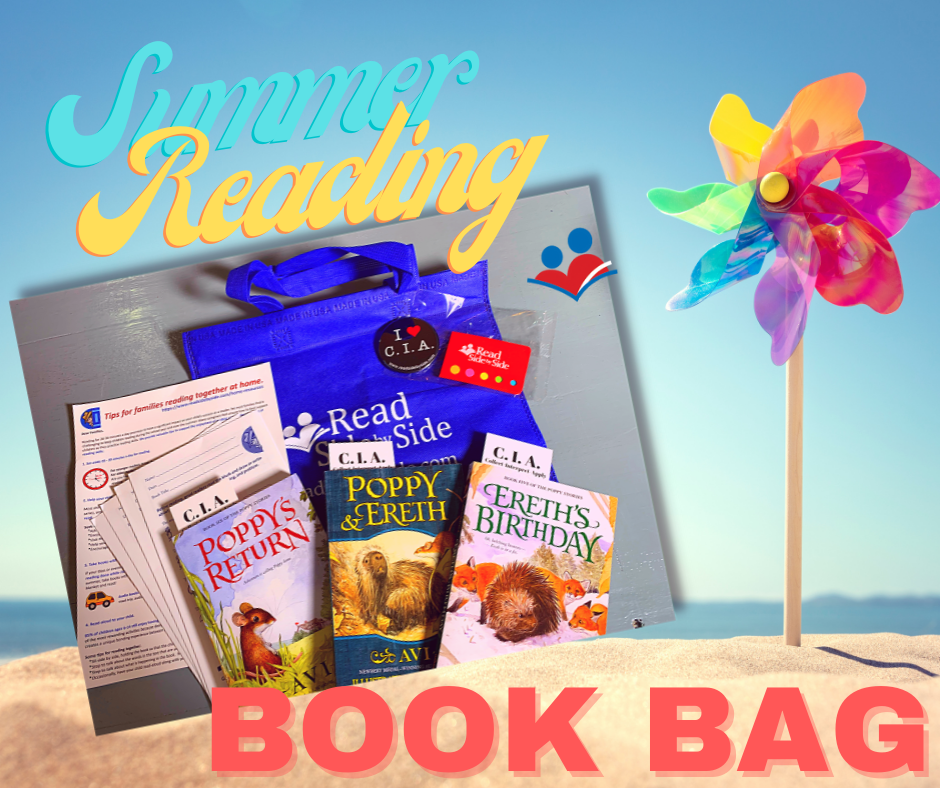 Book Bags provide 3 titles in the same series or by the same author!
Books and book marks,
Student booklets,
Home reading tips!
NEW
Tools for Reading at Home: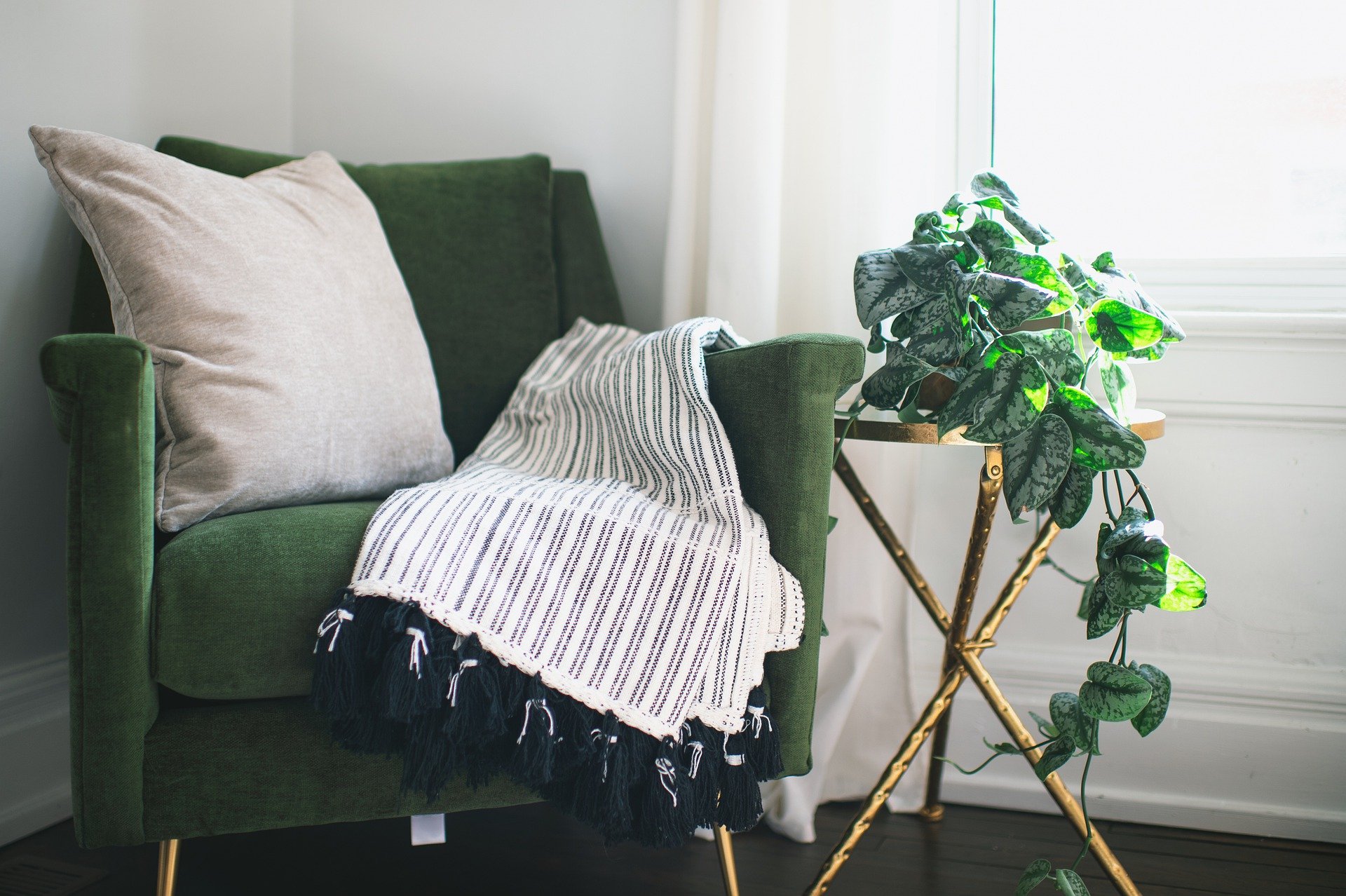 How To Help Your Child With Skills
When reading together at home, creating a fun and safe and light-hearted routine is most
important. Encourage and support your child in developing the following key reading skills:
Read WITH Your Child
Practice fluency.
Sit side by side.
Hold the book so that both can see the page.
Point to the words as you read together.
There are different ways to read together. You can:
CHORAL READ: Adult and child read together at the same time making their voices sound like one voice.
ECHO READ: Adult reads first, followed by the child who echoes the adult.
LISTEN to your child read
As your child reads, listen for the following:
Smooth reading,
Accurate reading; and
Reading with expression.
If your child has difficulty reading a word:
Point to the word.
Read it to them.
Encourage them to re-read the sentence using the new word.
Listen to see if they are able to read the word the next time it appears in the text.
After reading:
Provide a compliment, a tip, and another compliment!
Looking for homeschool curriculum?
We'd love to chat with you!