Teach with

chapter books.
At Read Side by Side, our mission is to prepare all students for life-long reading by providing quality, evidence based curriculum to engage all readers.

The Read Side by Side Reading Program, 3-6
The Read Side by Side Reading Program is an evidence based program, catering to the needs of middle-grade readers! The pride of the program is the use of rich, quality chapter books to increase motivation and develop reading skill. Lessons are scripted and ready-to-use!

Adopt a reading program everyone will love!
Reading Horizons: "This program is fun for the teacher and students! It's genius!"
4th Grade Teacher, CA: "We have seen great changes in our students this year thanks to this program!"
Special Education Teacher, WA: "I have witnessed this program give joy and success to students!"

Serving public and private schools across the US!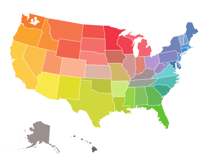 Not sure if the program is right for you?
We are confident the Read Side by Side Reading Program is the right fit for your next curriculum adoption!
To learn more about the program and request a sample kit, connect with one of our advisors!