The CIA approach helps readers access longer text.
🔍 Students learn to read like detectives; they use the CIA (Collect-Interpert-Apply) approach to monitor comprehension and analyze the text. Begin by dividing the text into four quadrants. (Simply take the number of pages in the book and divide by four. Put sticky notes in the book to mark the end of each quadrant). Then:
✔️ Collect critical information in quadrant 1.
✔️ Interpret the text in quadrants 2 & 3.
✔️ Apply the book to your life in quadrant 4.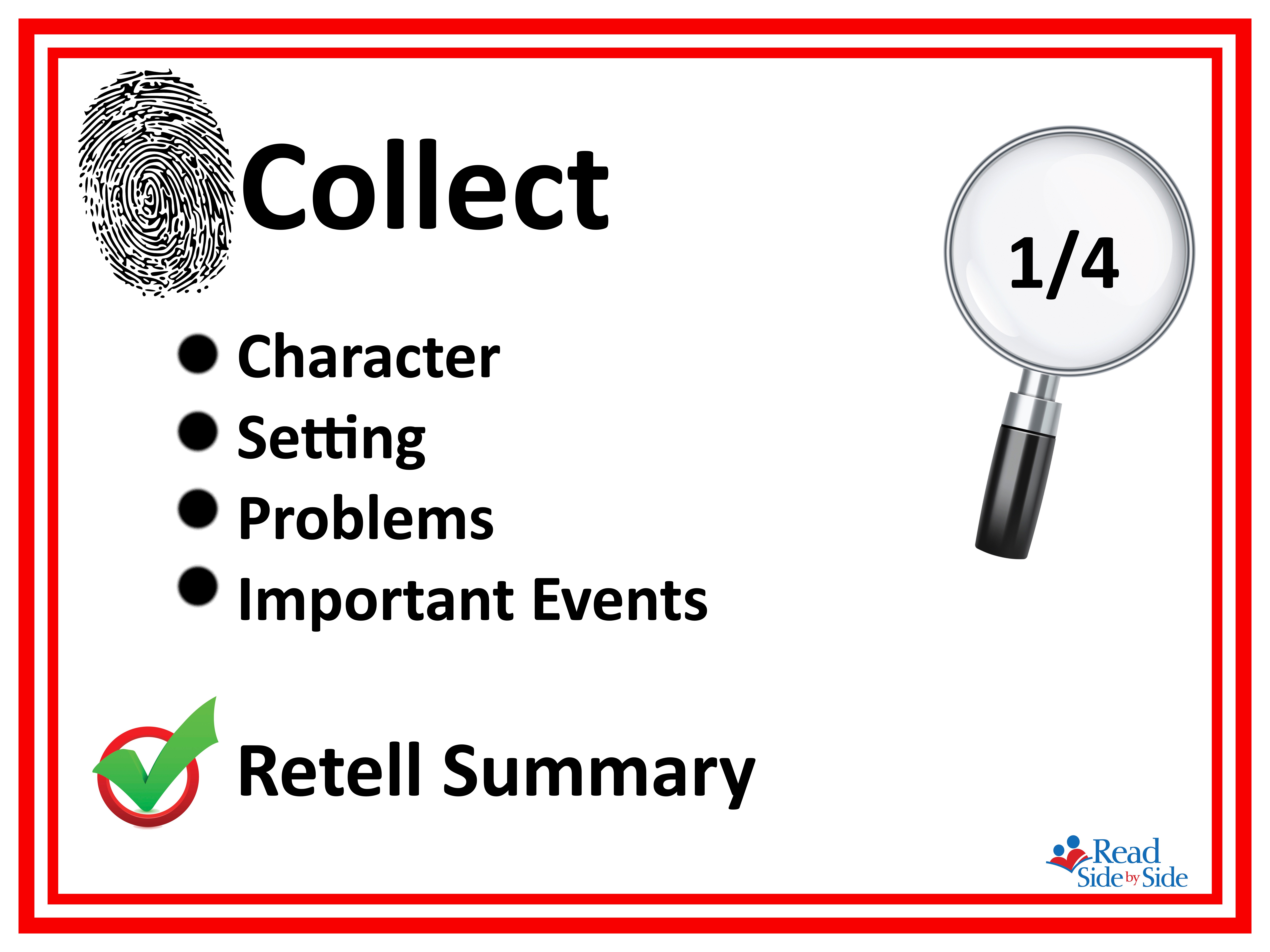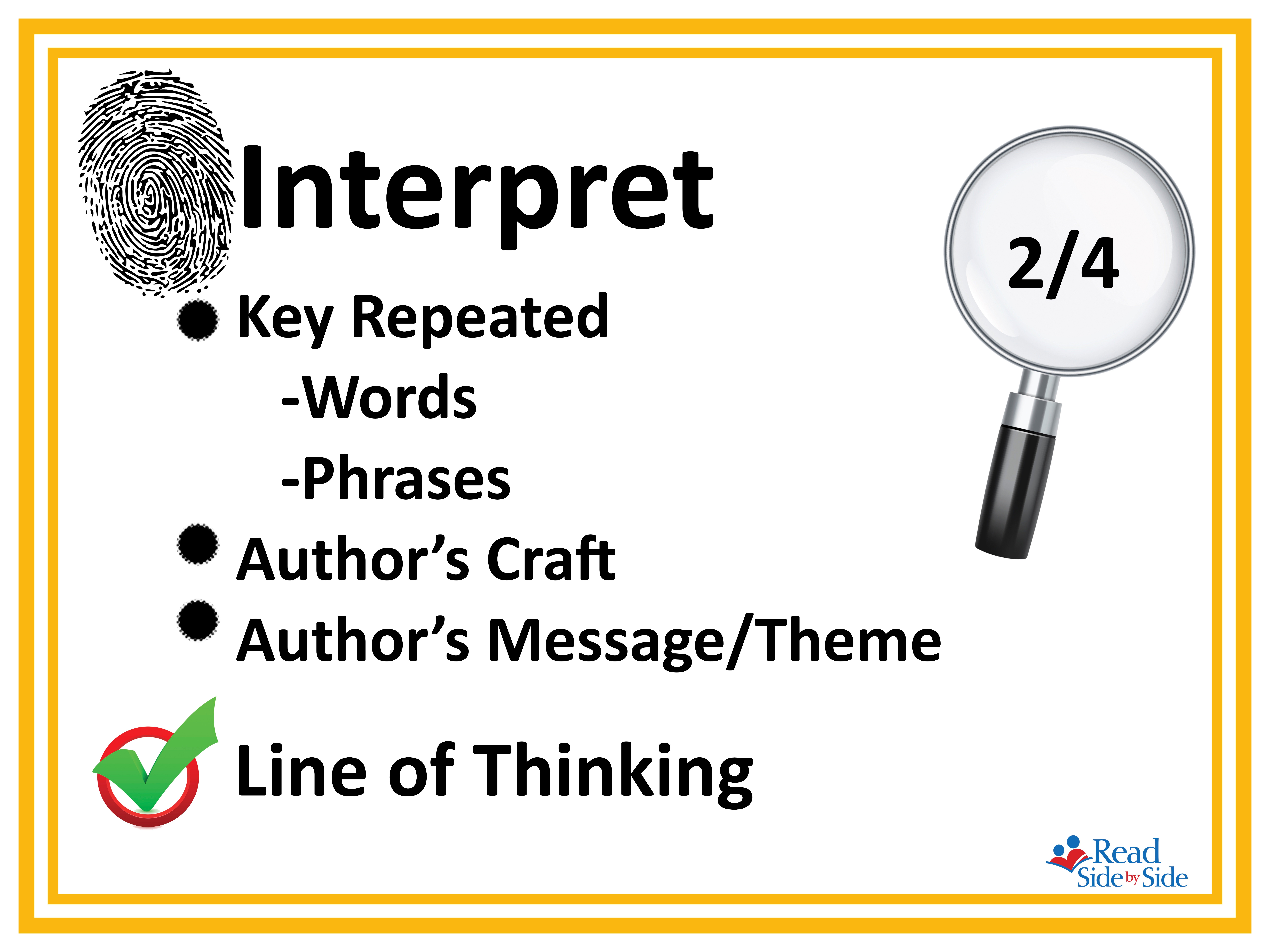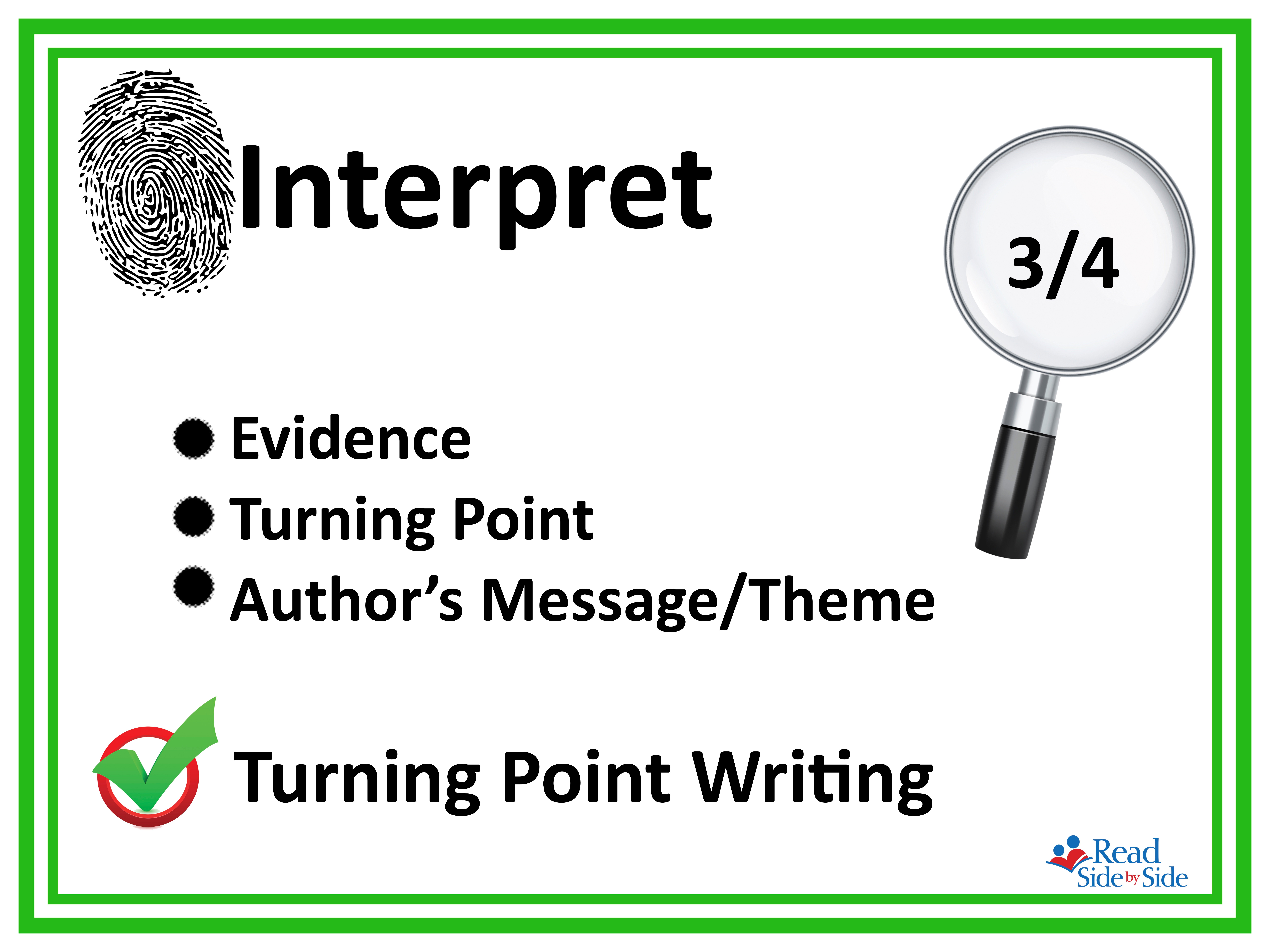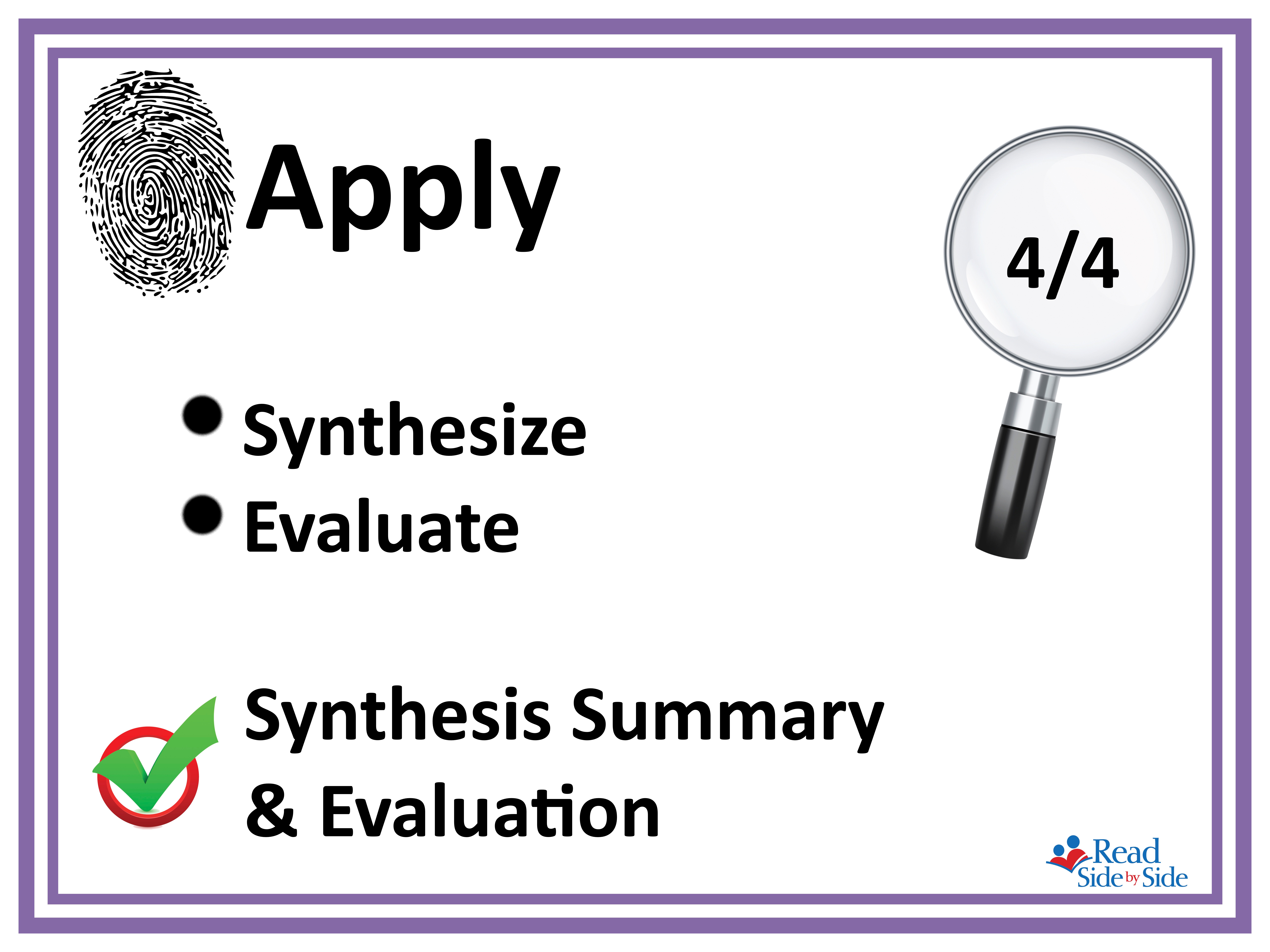 Why is text-structure knowledge important?
Knowledge of text structure is vital to improving reading comprehension. While text structure knowledge is not strictly speaking a strategy, text structure knowledge gives rise to strategic thinking by guiding the reader's predictions and providing a scaffold for organizing, remembering and retelling information. From the first point in a novel, when the reader is sorting out characters, settings and goals, to the end point when the reader is grappling with theme, knowledge of text structure drives the reader's thinking. Read the White Paper.