The Read Side by Side Reading Program, a curriculum for teaching reading in grades 3-6, is designed to teach students how to access longer, more complex text and increase their interest and motivation to read. As schools shift from in-person instruction to virtual instruction, these goals are even more important. There are several reasons for this:
Motivation and interest in reading may be more endangered as students learn virtually. Learning to enjoy a book and get hooked on reading will be critical. When a child is motivated to read, that child will seek books to read on their own and engage in further independent practice.
Volume of reading plays a significant role in the acquisition of reading skill—the more you read, the better you will be at reading.
Text structure is a critical factor in developing students'
comprehension and explicit instruction in text structure is more effective than isolated skill and strategy work. It promotes independence and transfer of skill. Both are necessary components to virtual learning.
Enhanced Scope and Sequence for the Virtual Classroom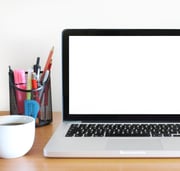 In a virtual or hybrid classroom, instructional time will be more limited. Many schools will adjust to a schedule similar to the following:
2 days for online or in-person instruction

2 days for virtual assignments

1 day for office hours
The above schedule will require a pairing-down of the Read Side by Side curriculum. New and enhanced curriculum guides can be downloaded for 3rd - 6th grade classrooms. Each scope and sequence alternates read-aloud, book clubs, and writing across the school year. Each grade level will complete:
3 read-aloud units

3 book clubs units

3 writing units (narrative, persuasive, and expository)
Third Grade: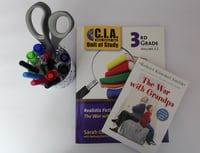 3.2 Virtual Learning Starter Kit (The War with Grandpa) - Now Available!
3.3 Virtual Learning (Martin Luther King Jr.) - Now Available!
3.4 Virtual Learning (Glory Be) - Now Available!
Fourth Grade: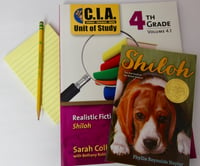 4.1 Virtual Learning Starter Kit (Shiloh) - Now Available!
4.2 Virtual Learning (The Castle in the Attic) - Now Available!
4.5 Virtual Learning (Aurore of the Yukon) - Now Available!
Fifth Grade: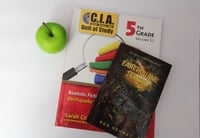 5.1 Virtual Learning Starter Kit (Earthquake Terror) - Now Available!
5.2 Virtual Learning (Holes) - Now Available!
5.4 Virtual Learning (Kids at Work) - Now Available!
Sixth Grade: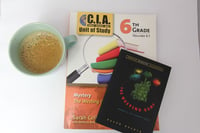 6.1 Virtual Learning Starter Kit (The Westing Game) - Now Available!
6.2 Virtual Learning (Children of the Dust Bowl) - Coming Soon
6.3 Virtual Learning (Esperanza Rising) - Coming Soon
Value Adds
These scope and sequences have some additional values, including:
Reusable notebook to be used as a smart solution for virtual classroom.
Removes the need for paper, printer, and ink

Builds writing fluency

Can be used in all subject areas

Easily scan and send assignments to a digital portfolio

Erase and use again and again! (Watch it work!)
Suggested activities for community building and social-emotional learning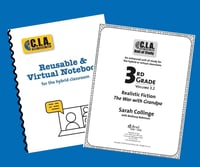 Scaffolding for Virtual Learning
The three-part design of the Read Side by Side Reading Program provides the scaffolding that will be needed to help all students succeed as readers, even in the virtual or hybrid classroom.
Read-Aloud: The read-aloud novel acts as an anchor text, introducing students to a genre, topic, text structure, and set of strategies that will be necessary building blocks to support their success in book clubs.
Book Clubs: Students are then matched to a book club text that matches his/her instructional reading level. Texts are matched to the same genres, topics, themes, structures and skills of the read-aloud anchor text. Students gain knowledge, skill and stamina as they read a book independently and discuss the text with their teacher and peers.
Extended Reading: The read-aloud and book club novels increase students' reading interests, preparing them to make strong book selections during self-selected reading.

Book boxes

and series lists guide readers to read the rest of the Shiloh series, or find other books by Peg Kehret, for example. Students feel empowered to read on their own and make their own choices successfully.
Classroom and unit bundles incorporate all three components of the Read Side by Side Reading Program. Learn more about this three-part approach.
Read-Aloud
Keeping the read-aloud a part of your virtual curriculum has the following benefits:
Levels the playing field for all students.

Provides a shared experience, reducing the feeling of isolation

Increases students' feelings of confidence in themselves as readers

Raises reading comprehension for all students, no matter their ability

Provides access and engagement
Teachers will continue to use their read-aloud manuals in conjunction with the enhanced scope and sequence. Read-aloud lessons can be conducted two-possible ways in the virtual world:
Asynchronous Lessons: Lessons are

prerecorded

and students are able to watch the lessons at a time that works best for them. Engagement occurs through assignments and discussion groups.
Synchronous Lessons: Lessons are conducted live over a virtual platform. Students become engaged in the lesson through live discussion, follow up discussion groups, and assignments.
"I pre-record my lessons and post these videos to our Google classroom. My students can watch the lesson when their schedule allows. After they watch the video, they complete the assignment and post it. We have been doing this for a while now and it seems to work well for families." ~Amanda Tormon, 6th Grade Teacher, Everett, WA
(If you are recording read-aloud lessons and making them available for students to view, please check publisher copyright guidelines for the novels before posting video links publicly.)
Read-aloud instruction will be modified from the traditional scope and sequence to accommodate online learning and the shortened school day and week.
Some lessons have been combined

Some lessons have been removed

Some lessons will be practiced independently
Book Clubs
In the virtual classroom, book clubs will take place after teachers have completed the read-aloud unit, rather than during the read-aloud unit. This is in part due to the decreased amount of time for reading instruction.
Following the read-aloud unit, students will be matched to one of three titles according to their reading level. If teachers have data from the spring or fall, those results will be used to match students to a book club title (below, on, or above grade level). Running records can also be used to match students to a book club text. Running records can be administered in-person or virtually. Directions for matching students to texts can be found in the Assessment and Intervention Guide for the Read Side by Side Reading Program.
Teachers will continue to use their book club manuals in conjunction with the enhanced scope and sequence. Book club mini lessons can be pre-recorded or conducted live. All book club discussions will take place virtually over a platform such as Zoom.
Book clubs have been modified to accommodate online learning and the shortened school day and week.
Some lessons have been combined

Some lessons have been removed

Some lessons will be practiced independently

Book club discussions will take place less frequently and will occur virtually
Writing
The enhanced scope and sequence will include a more detailed, three-week writing unit to be taught after the read-aloud and book club. Students will be guided in the stages of the writing process, and will write using the four-quadrant method.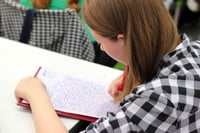 Extended Reading
In the virtual classroom, students will read six books in one school year—three in read-aloud, and three in book clubs. The evidence base of the program shows that with this pared-down scope and sequence, students will still make significant gains in reading. To achieve the typical ten books per school year, a greater focus will need to be placed on independent reading. Home read-aloud kits, classroom libraries, series book lists, and reading logs can go a long way in supporting the independent reader.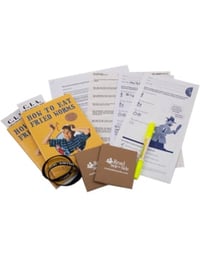 Tips for Teaching Virtually
Get materials into student's homes.
If you are teaching students in a hybrid or online environment, you will need to get materials into student's homes. Come up with a system for doing so, whether it is a drive-by pick up or a neighborhood delivery service, your students will need the following items:
A copy of the read-aloud book

A copy of the book club book selected for the student

Small sticky notes for marking the quadrants

A

bookmark

A notebook (consider using our new reusable notebook!)

FriXion pens (for writing boldly and erasing, *required if using the reusable notebook.)

A device for watching pre-recorded or virtual lessons

A camera or scanning app for taking pictures of written work

A portfolio app for turning in electronic assignments

A platform for virtual book club lessons

Access to the internet
While we prefer teachers to send novels home with students, rather than utilize e-books, we recognize that in many cases, e-books offer the easiest solution. Most of the titles in the program are available in an electronic version. Here is the list of e-books and audio books.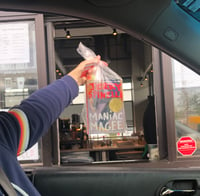 The following apps might be used to scan and save work samples:
The following apps might be used to submit work samples to an online portfolio:
The following platforms might be used for virtual instruction:
Prepare a virtual meeting area.
Whether you are teaching virtually or in-person, it is likely you will not be able to bring your students to the carpet to listen to read-aloud. Instead, students will have to remain at their desks as you deliver instruction. However, you can still create the magic of the meeting area by creating a back-drop for read-aloud that includes some of the same components of the traditional delivery model. For example, you might continue to use a class easel and your CIA and genre posters as part of your virtual back-drop. You might also continue to display key vocabulary in a pocket chart. Whatever backdrop you create, students will enjoy seeing a familiar classroom environment, and will love feeling like they are 'in the classroom' even when they are not.
Increase participation with small white boards.
Small whiteboards are a great way to engage students and get everyone responding to questions and prompts. They work really well in the online environment too. If lessons are conducted live over an application such as Zoom, students can participate by responding to a question or prompt on their whiteboard and hold it up for the teacher and class to see. This would work very well in the vocabulary routine, within the read-aloud lesson, and also to increase participation during virtual book clubs. (If you are using the reusable notebook, it will double as a white board.)
For every lesson, make sure there is some way for students to demonstrate participation.
Especially when students are participating in pre-recorded instructional lessons, it will be important for students to be required to demonstrate their participation in some way. Students might be asked to copy the chart from the lesson and submit it to the teacher, or they might be asked to complete an assignment in follow-up to the lesson.
Reading guides will soon be available for each of the virtual read-aloud units. Reading guides act as an exit ticket at the end of each read-aloud lesson. They are both an accountability and formative assessment tool. Reading guides are research based, and have been proven to be much more effective than multiple choice and short answer quizzes. This new, formative assessment tool will be especially useful for students who view pre-recorded lessons. Reading guides increase student's engagement with and comprehension of the text.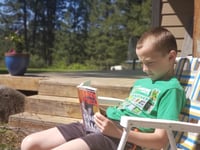 Provide immediate feedback.
When teachers provide feedback to students, the act of doing so communicates that the work they have done is valued. Immediate feedback increases student's motivation, and encourages them to improve their knowledge and modify their thinking. More information on providing feedback can be found in the Assessment and Intervention Guide for the Read Side by Side Program.
Step up the fun factor!
Students will be more likely to attend your virtual lessons when they can anticipate something fun. Consider decorating your virtual backdrop according to the book you are studying. Add a new decoration each week. Occasionally dress in costume—your students will love it! When it comes to fun—be creative (and silly).
Conclusion
As you start the year virtually or socially distanced, remember that this is new territory—no matter how much teaching experience you have, it will be a year of learning. Stay connected to other teachers, and use each other to gain inspiration, plan lessons, field-test learning models, and modify instructional practices.
We encourage you to follow Read Side by Side on Facebook and post your tips and suggestions, share pictures, ask questions, and encourage other teachers. Also, please reach out to the Read Side by Side team. Your feedback and ideas are critical to helping us build an instructional model that is practical, sustainable, and effective.
Here's to a new, exciting, and ground-breaking year! You are making history—you've got this!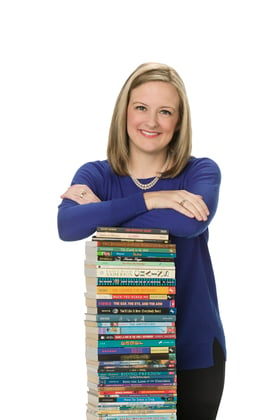 Written by
Founder
Read Side by Side Publications LLC.
A special thank you to all of the teachers who taught the Read Side by Side Reading Program virtually in the Spring of 2020! Your are ROCK STARS and your students are so lucky to have you!! It is an honor to support you in this amazing work.