FAQ: I have a question about how to group students for reading. Currently we are using a walk-to-read structure but will be switching curriculums to the Read Side By Side Reading Program. Is it okay if we keep our walk-to-read model with this program?
The Read Side By Side Reading Program is a core program designed to be implemented in heterogeneous homeroom classrooms. While I understand the interest in offering a walk-to-read model, I recommend you group students in homeroom classrooms for both read aloud and book club for a few important reasons.
1. The program is designed for heterogeneous groups.
The goal of our company is to put quality books in the hands of every student. This goal is important to us because of equity. As a school improvement facilitator, I have been in schools where there is a disparity between what the low and higher readers get. Lower readers are often assigned less engaging and authentic texts, are less likely to participate in project based learning, are more likely to be served by a teacher assistant, and read fewer books within the school day. We want to avoid this. By providing scaffolding during read aloud, and differentiation and scaffolding during book club, we can serve the needs of all students in the homeroom classroom.
2. Students benefit from higher student models.
While in a walk-to-read classroom students observe the teacher modeling their thinking and language, in a heterogeneous classroom students observe this modeling in both the teacher and higher-level peers. In read aloud, we ensure this modeling happens through our structured partner talk. Students are assigned a partner for turn and talk with lower students assigned a slightly higher partner. The first time you stop to talk about the text, the teacher models. The second time you stop to talk about the text the higher student in the partnership goes first, providing a second model for the lower student. We find that students make more growth when they have peer models.
3. Lower students are better served in a small group setting.
If you have a heterogeneous group, mid and high students will for the most part be fairly successful working independently. This will free up the teacher to work with the lowest group often. When low students walk-to-read they are served most often in whole group lessons, which does not serve their individual needs as well.
4. Walk-to-read is a nice name for tracking, which is not supported by research.
When teachers participate in walk-to models, they determine how many kids they can have in each group (often a full class size for low, mid, and high). Because the mid and high classes cannot contractually serve 35-45 students, there always has to be 25-30 kids in the low group, even if you do not have 25-30 low kids. As the low kids make progress in reading, so do the mid and high, keeping the groups split up the same way all year and from year to year. Even though all groups are making progress, they still stay in the same "groups", a structure referred to as tracking.
5. Heterogeneous classrooms increase discussion across texts.
When recently visiting schools I was able to observe a 3rd grade class during book club. Groups were in the 3.3 book club unit, reading various Rosa Parks books of which one was an autobiography and two were biographies. The students raised questions about the setting of the story when two different towns were named. This initiated a debate about which book provides the most valid evidence. Students across the three book clubs concluded that they should trust the information coming from the autobiography more because Rosa Parks wrote it herself. I was blown away. These are the types of discussions we hope will happen when students are in their homeroom!
6. Your pacing will be stronger if you stay in heterogeneous groups.
I find that when schools attempt a walk-to-read during book club, teachers move through the unit at different paces. When one class finishes their book, they have to "tread water" until the other classrooms finish. This inefficient pacing causes those schools to read less across the year.
7. Students increase their reading interests when they see what their peers are reading.
We find that when you have three book clubs going in your homeroom classroom, students get excited about not only their book, but the other groups' books as well. They often pick these up for self-selected reading, giving them even more experience in the genre and topic and helping them develop their reading interests.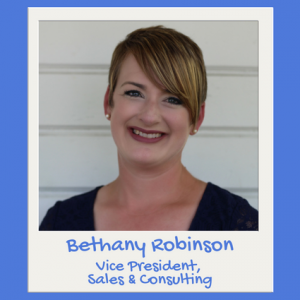 Are you not yet using the Read Side by Side Reading Curriculum as your core-reading program? Contact us for more information on how to adopt this program for your school or district by clicking here!
Written by Bethany Robinson
Vice President