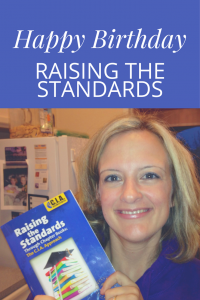 Raising the Standards Through Chapter Books: The C. I. A. Approach, celebrated its 6th birthday last month! Currently, Read Side by Side has sold over 4,000 copies. Find out about the story behind Sarah's first book for teachers in this blog article by Sarah Collinge.
I will never forget the day I was sitting around a table with four other literacy coaches in our district, contemplating what our life would be after coaching, and I said, "Wouldn't it be fun to take a year off and write a book?" And I probably was half-serious because as a child, if you had asked me what I wanted to be when I grew up I would either say a teacher or the next Judy Blume.
The first step in writing a book is picking something to write about. How many times have you heard the saying, 'Write what you know'? Six years of teaching intermediate students, and two years coaching teachers of intermediate students led me to my topic. What I knew at the time was that intermediate students were struggling to comprehend the books that were written for them—long chapter books of complex genres and characters. My question was, "How do we help intermediate students read the books that they want to read—books that were written for them?"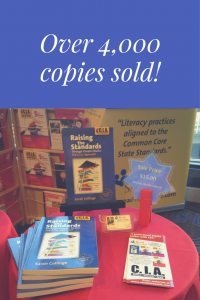 I knew that all the curriculums on the market were teaching students to tackle one strategy or skill at a time, perfecting that strategy or skill to mastery before going on to the next. In theory, this sounds good. How can you apply a second strategy without getting good at the first one? Teaching skills and strategies this way works in other subject areas, but it doesn't work in reading. Why? Because in reading you have to use many strategies together to comprehend the text, you cannot break it down.
So how do you teach kids to read and comprehend text if you are not teaching strategies in isolation? I spent the next two years in classrooms testing out several theories and discovered that it comes down to teaching students to use the structure of the text to guide their thinking. In other words, readers apply different sets of strategies and skills depending on where they are in the book.
What is truly groundbreaking is that this text structure approach is one students can count on every time they read, unlike the strategies and skills in isolation approach. In other words, every time they read, the same strategies and skills will be useful in the first chunk of the book, no matter the title, author, genre, or topic.
This idea seemed so contradictory to everything currently on the market, that I questioned its practicality. I knew that to understand this theory better I had to go back into the classroom and teach. I spent the next two years teaching novels to fifth graders, and using this 4-quadrant method with students. The results were phenomenal. Not only were students achieving great success in reading, they were LOVING reading! Some of the most reluctant readers were going home each night and reading, using the methods I had taught them.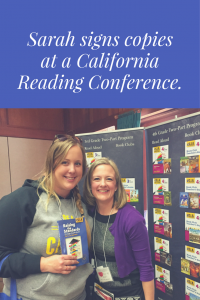 Just six years ago I gave up teaching to write my first book—Raising the Standards Through Chapter Books: The C. I. A. Approach. And with its arrival came the need to give teachers the lessons to teach this approach effectively in their classrooms. So, what started as a single book covering the theory of the C. I. A. approach, led to the creation of a comprehensive curriculum for grades 3-6. In six years time I have written 18 read-aloud teacher guides, and 16 book club teacher's guides (only one more to write!).
It seems quite fitting that as we celebrate the birthday of Raising the Standards, the final unit of study for sixth grade is being printed in Florida, and sixth grade teachers in every state are awaiting its arrival.
Raising the Standards has certainly changed my life. I wonder how it has changed yours?
Find out more about Sarah's book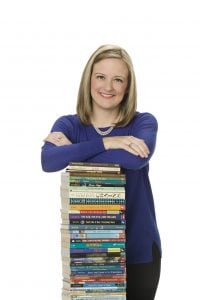 Raising the Standards Through Chapter Books the C. I. A. Approach and download the book study to use with your teaching staff!

Written by Sarah Collinge

Founder and President

Read Side by Side Publications, LLC.

SaveSave

One of the literacy coaches turned to me and said, "You should!" And something in her conviction startled me. Suddenly I thought to myself, "Why not?"